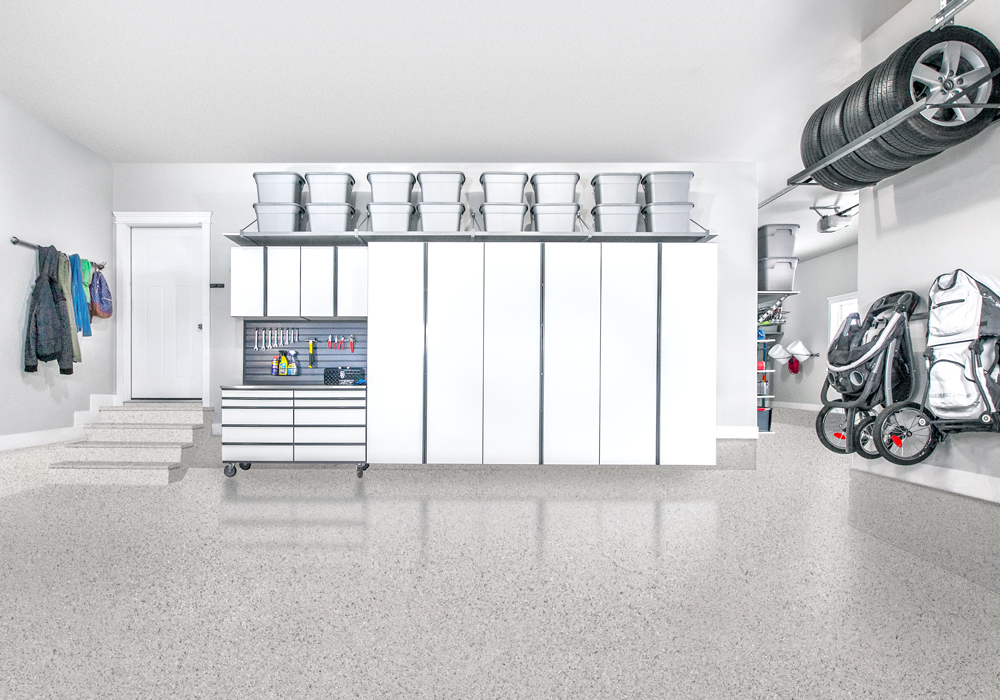 It's more than garage storage.
It's your life.
CONSULTATION
IT'S TIME TO GET ORGANIZED.
Customize Your Garage Storage in
Mesa
Needing the ultimate storage system to fit your style? Look no further, because Gorgeous Garage has your solution to transform and organize your garage today! We provide top of the line products to get your garage storage in Mesa back into shape in no time.
Custom To Your Garage – We make it easy for you to customize your garage with our wide variety of products. No garage is the same, and so no system installed is the same. We take the time to make sure your storage needs are met.
Affordable – Garage storage in Mesa has never been more accessible with our outstanding prices. Gorgeous Garage can store three times as much as other systems, providing a great experience for you and your wallet.
FREE CONSULTATION
Get a free consultation and estimate before you buy anything.
INDUSTRY EXPERTS
We have the knowledge and expertise to offer you the best solutions.
LOCALLY OWNED
We are a locally owned and operated business.
One of A Kind Shelf System
Our custom shelving system is made for your everyday use. They enable you to utilize your garage wall space while getting all items off of the garage floor. No need to install endless amounts of shelving, with Monkey Bars shelving system one shelf and endless hooks can hold a large amount of weight. Get the strongest garage storage Mesa has to offer today!
Separating Your Storage

The Monkey Bars System allows you to accessibly store long-term items on the shelf and short-term items on the hooks and bars, creating an easy garage storage system for you and your family.
CONTACT US TODAY
Since you have installed the Monkey Bar shelves we are very proud of our garage!  We park 2 cars in EASILY and we no longer …
Monkey Bars offers wonderful solutions for Garage Organization – friendly prices too. Really helps you keep organized. Than…
Made For Your Personal Preference
We work with you because of one simple fact: You are going to be using the garage, not us! We know that not all ideas work for every space or every person. Luckily, we work to create a unique and personalized plan to fit your needs and budget.
A SYSTEM THAT YOU CAN COUNT ON
What's our idea of a good time? Getting things organized! We sincerely love helping families just like yours find their way to organization. We start by offering a free, in-home consultation. Then, we install your new products. Before leaving, we will always help you organize things in a way that fits your family best.
REQUEST A QUOTE
Like what you see? Now's the time to get serious and figure out how you can get your very own system!
GET A FREE QUOTE
//

AREAS SERVED NEAR MESA

We offer our garage storage and garage organization in Mesa and the following cities:

Apache Junction, Chandler, Gold Canyon, Gilbert, Queen Creek, San Tan Valley, Tempe.